Quick Links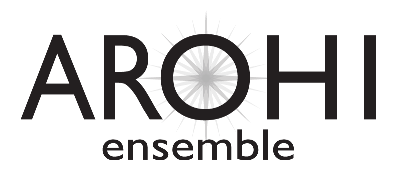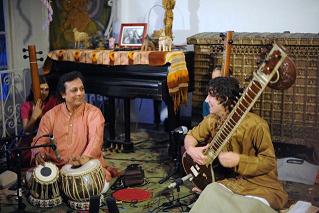 Swapanji & Paul performed on April 10th
at Ravi Shankar Tribute Concert
photo by Bonnie Perkinson

See more images of Ravi Shankar Tribute with Swapanji & Paul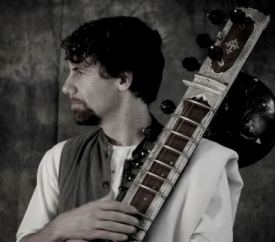 Paul Livingstone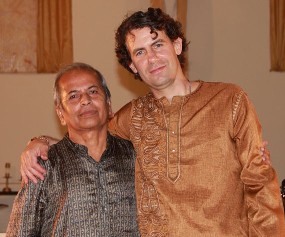 Pandit Hom Nath Upadhyaya and Paul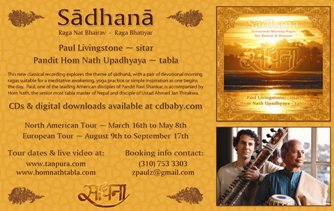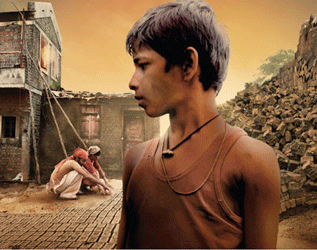 2010 Oscar Nominated Film 'Kavi'
(composer of Indian music Paul Livingstone)
Learn more about Kavi and modern day slavery here!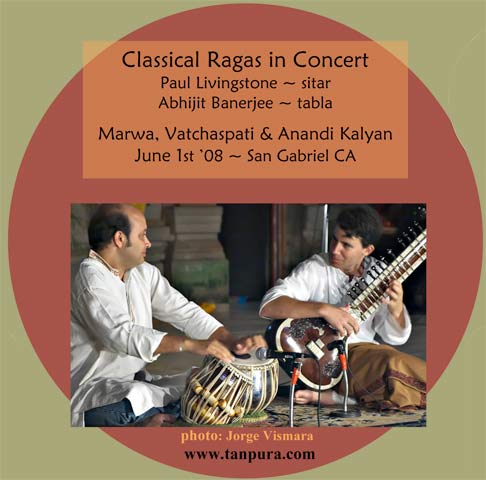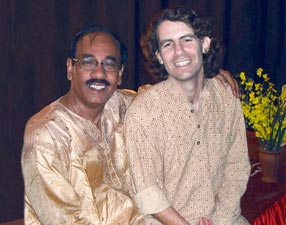 Paul performed at Norton Simon Museum with
Shashanka Bakshi - Kolkata, India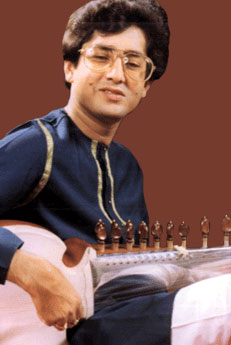 Sarodist Partho Sarathy I toured West Coast & Mexico
with Abhijit Banerjee (India/US Jugalbandi Ensemble).

Partho is one of the finest classical musicians from India and a senior disciple of the legendary Pandit Ravi Shankar.
Parthoda was also an integral part of out Sangeet Yatra experience this past winter in Kolkata!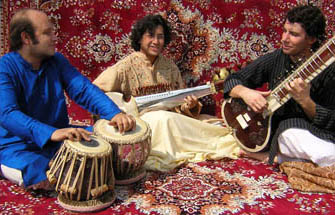 India/US Jugalbandi Trio
Trio dvd available
contact: Jagan
Jagan Ramamoorthy - violin
Abhijit Banerjee ~ tabla
Paul Livingstone ~ sitar
Violin jugalbandi ensemble at:
myspace.com/arohi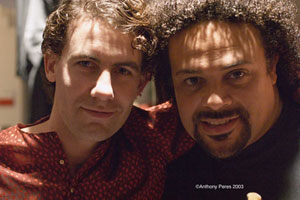 Paul & Pedro Eustache
after Arohi Ensemble REDCAT concert
photo by Tony Peres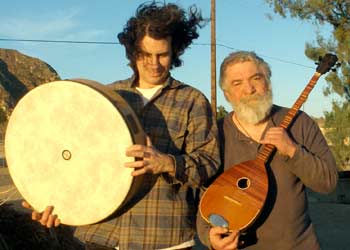 Paul & John Bergamo in beautiful Piru
photo by Padu Bergamo